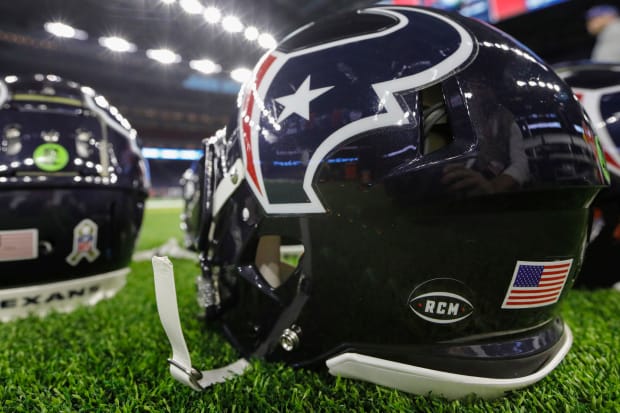 The Houston Texans are bringing a familiar face at quarterback home for the 2023 season.
According to Texans insider John McClain, the Texans are signing journeyman quarterback Case Keenum to a two-year contract. Per the report, Keenum will be the Texans' designated backup behind the No. 2 overall pick in the 2023 NFL Draft – which he appears confident will be a quarterback.
"The Texans have agreed to sign Case Keenum to a two-year contract as their backup QB behind the second overall pick in the draft. The deal can't become official until the start of free agency on Wednesday," McClain wrote.
Texans fans are delighted to have Keenum back in the fold, not just because he's been with them before or because of his ties to Houston as a member of the Cougars college football team, but because of his potential mentor role to their young QB.
Case Keenum is 35 years old and a 10-year NFL veteran who has played for seven different NFL franchises during his career. The Texans were the first of those teams, going 2-8 as their starter between 2013 and 2014.
Keenum is 29-35 as a starter and enjoyed his best season in 2017, going 11-3 with the Minnesota Vikings and leading them to the NFC Championship Game. He's completed 62.3-percent of his career passes for 14,448 yards and 78 touchdowns with 48 interceptions.
Will Keenum be a good signing for the Texans?