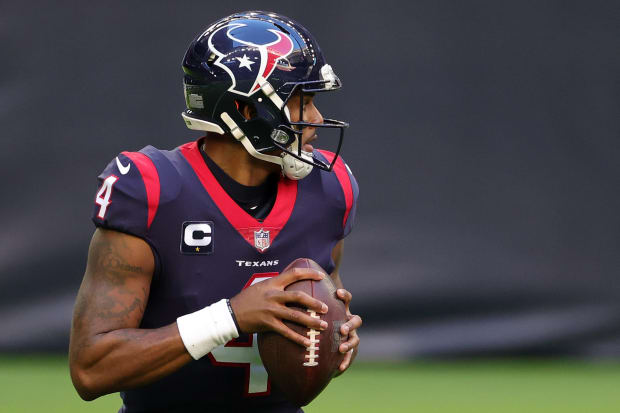 It's now been more than a year since the Deshaun Watson trade rumors starting swirling around the NFL world. But according to reports from league insider Jay Glazer, an answer on the 26-year-old quarterback's next landing spot could be coming sometime in the very near future.
Teams involved in trade discussions with the Texans reportedly believe that a decision will come sometime as early as today/tonight.
Several teams have been reported potential suitors for Watson, including most of the NFC South (Saints, Panthers, Falcons) and the Cleveland Browns. The Houston QB has met with each of these four teams over the past few days.
Watson also reportedly had interest in joining the 49ers, but the San Francisco organization is ready to commit to former No. 3 overall pick Trey Lance. As of right now, it appears his most likely landing spots are in New Orleans, Carolina, Atlanta or Cleveland.
Watson was cleared of all criminal charges last week, but still faces more than 20 civil cases of alleged sexual assault/misconduct and likely suspensions from the NFL in 2022.
Where do you think the three-time Pro Bowler will land?