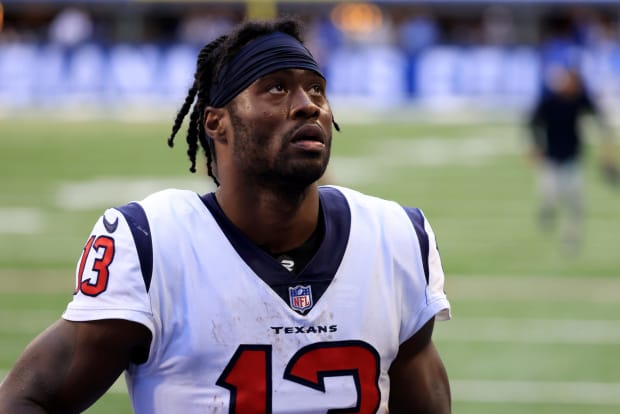 The NFL was a bit quiet on Thursday before some Brandin Cooks news was put out.
Cooks has re-signed with the Houston Texans and will be with them for the next two years, per ESPN's Adam Schefter.
Cooks has been the subject of numerous trade rumors this offseason as the Texans are still rebuilding. They could've gotten a decent package in return for him if they decided to trade him.
Instead, he'll be with the Texans for the next two years. He's had two great seasons in a row with them as he's gone over 1,000 receiving yards both times.
In 2021, he finished with 1,037 yards and six touchdowns off of 90 receptions.
The NFL world had some mixed reactions to this signing.
Cooks will continue to catch passes from Davis Mills next season unless the Texans draft a quarterback to start over him.
Pep Hamilton is also set to call the plays next season under Lovie Smith, who was named head coach after the season ended.