3:57pm: Add the Jets and Texans to this list. They are the 13th and 14th teams to reveal players will not show up Monday. Veteran NFL reporter Aaron Wilson tweeted the Texans voted not to attend. Though, the Jets (Twitter link) join the Chargers and Falcons by pointing out that "many players" have agreed to do so. Some are likely to attend workouts.
3:47pm: Three more teams joined the lot of those who have pledged to pass on the NFL's in-person OTAs this spring. The Chargers, Falcons and Steelers indicated all or most of their players will not attend workouts at team facilities.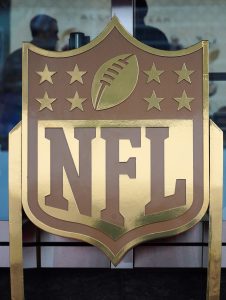 The Bolts and Falcons' statements said "many" of their respective players will not attend workouts (Twitter links), while the Steelers' statement (on Twitter) provided no such qualifier.
Thus far, these three join the Broncos, Seahawks, Buccaneers, Bears, Browns, Giants, Patriots, Lions and Raiders in vowing to stay away from team facilities this offseason. The Steelers' statement indicated the protocols that were in place last season are not entirely present for the NFL's offseason program, creating confusion. Teams can begin holding onsite offseason workouts Monday, and more than half the league's franchises are set to do so.
The NFL and NFLPA have been discussing offseason protocols for several weeks. No resolution has come, leading union president J.C. Tretter to call for these boycotts. The Chargers, Steelers and Falcons will proceed virtually, though some players — presumably the ones with workout bonuses — will likely show up. It will be interesting how teams navigate this matter after the draft. Draft picks and UDFAs can gain more from onsite offseason work, with the latter group not exactly in position to shun developmental opportunities. How rookies proceed may influence how certain veterans do as well.
For now, however, there are 12 teams who have come forward to say they will stay away from OTAs due to COVID-19 concerns. That list may continue expanding ahead of Monday.
Photo courtesy of USA Today Sports Images.