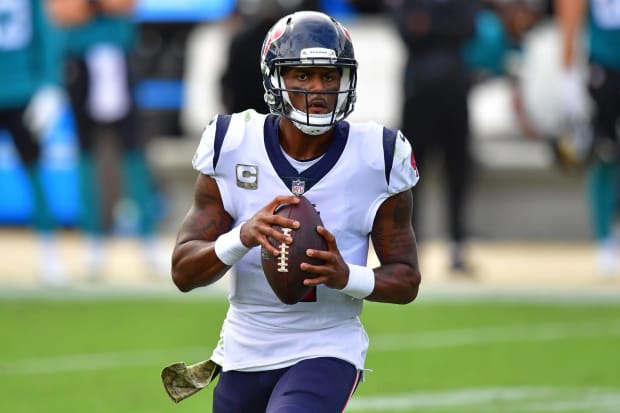 Newly-minted Cleveland Browns quarterback Deshaun Watson was surprisingly blunt with some of his answers about the civil cases against him during his introductory press conference today.
Watson had an interesting answer when asked if he would settle those pending cases against him. He stated that he will continue to try and clear his name as much as he can.
"My intent is to continue to clear my name as much as possible," Watson said, via ProFootballTalk.
The obvious implication to that statement is that Watson intends to continue aggressively fighting the allegations against him. That might wind up being a pretty long fight with 22 plaintiffs seeking to try try him for each of their civil cases.
It also opens the door for the NFL to step in and place Watson on the Commissioner's Exempt list.
Until a punishment from the NFL is formally made, the Cleveland Browns will head into 2022 assuming Deshaun Watson is their Week 1 starter. But any updates in the court system could force them to call an audible.
They still have Baker Mayfield under contract for the 2022 season. Though with the way the organization has handled him, it seems unlikely that he will ever want to play for them again.
However, the Browns can't trade Mayfield and can't seem to find a trade partner for him either.
Everything with Deshaun Watson is up in the air until there's any sort of resolution on his civil cases.