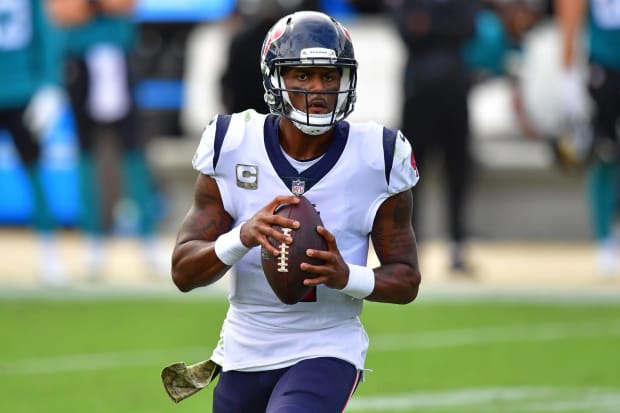 The NFL world is anxiously waiting for Deshaun Watson to announce where he'll play football next season. Unfortunately, no one really knows when he'll make up his mind.
Over the past few days, Watson has been eliminating teams one by one. At first, he eliminated the Cleveland Browns from his list of suitors. Then, the Carolina Panthers were informed they're out of the running for the Pro Bowl quarterback.
As of now, Watson is down to the Atlanta Falcons and New Orleans Saints.
Although this is a huge story that could shake up the landscape of the NFL, it sounds like fans are tired of the way Watson is handling this process.
In fact, some fans believe Watson is treating the NFL like ABC's The Bachelor.
"Deshaun Watson eliminating teams like this is the Bachelor Finale is extremely funny to me," a Panthers fan said. "After all this, he still gets to do this."
"Watson is treating this like the show the Bachelor," Blitzburgh tweeted.
"Deshaun Watson is literally playing The Bachelor with NFL teams," one fan tweeted.
Houston Texans insider John McClain recently offered his thoughts on this situation. He believes Watson will go to the Falcons.
"I'll be surprised if Watson doesn't go to Atlanta," McClain said. "Through the years, he's spoken fondly of Atlanta and how much that city and home state mean to him. Family, friends, fans. Good friend and QB coach Quincy Avery. I believe Watson has a home there. It would be an ideal fit."
Only time will tell where Watson resumes his career.