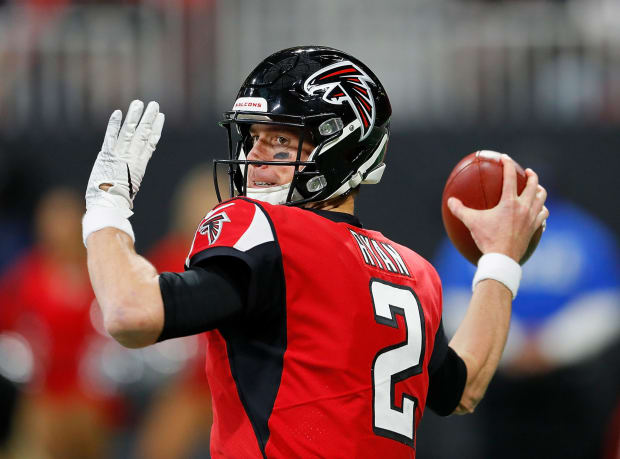 Amid reports that Houston Texans quarterback Deshaun Watson and the Atlanta Falcons have mutual interest in joining forces, people are wondering what this means for incumbent starter Matt Ryan.
Apparently, the Falcons made a move – or rather, didn't make a move – that may have an impact on his future with them. According to Ari Meirov of Pro Football Focus, the Falcons never processed a restructured contract with Ryan.
The Falcons were expected to make some adjustments to Ryan's contract in an effort to reduce his cap number or make him more tradeable. With the rumors that the Texans want Watson, this may be even harder now.
If Ryan doesn't restructure his contract, the Falcons might not be able to afford Watson. Of course, the fact that Atlanta haven't restructured Ryan's contract could be a sign that they aren't as interested as some people think…
Matt Ryan has been the Atlanta Falcons' starter since being drafted in the 2008 NFL Draft. He's missed just three games in a 14-year NFL career, making four Pro Bowls, winning the MVP award and earning countless accolades in the process.
But he'll be 37 when the 2022 NFL season starts and he clearly has far more games behind him than in front of him. It doesn't help that he hasn't had a winning season with the Falcons since 2017.
Moving off Ryan will be a tough pill for some Falcons fans to swallow – especially if Deshaun Watson is taking his place.
Will the Falcons move on from Matt Ryan this offseason?