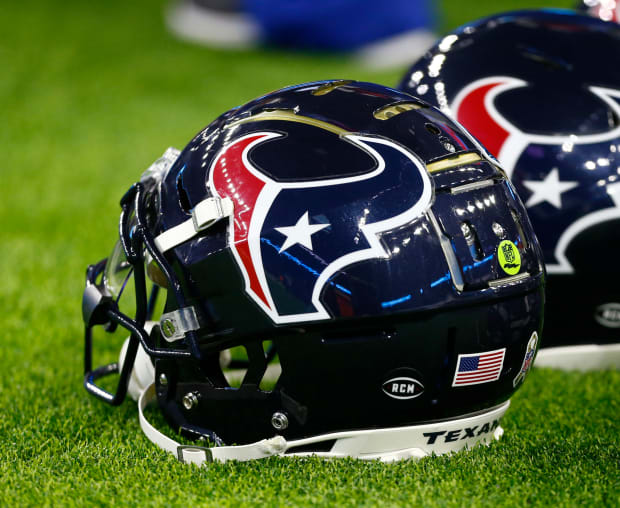 After 10 NFL seasons, former All-Pro pass rusher Whitney Mercilus has decided to call it a career. He is retiring at the age of 31.
Taking to Instagram on Wednesday, Mercilus released a video of himself cooking a full-course meal. He explained that he's going to start cooking more on Sundays while spending time with his family. To that end, he has decided to retire from the NFL.
"It's time to hang it up. Merci out," Mercilus wrote alongside the video.
Mercilus already has a cooking show calling Cooking on Wednesday with Whit & Friends. He plans on expanding that as well as continuing to work with his foundation, WithMerci.
Whitney Mercilus was a star pass rusher at Illinois and parlayed an incredible junior year in college into going 26th overall by the Houston Texans in 2012.
Playing at outside linebacker, it didn't take long for Mercilus to prove himself as a force to be reckoned with. He had 37.5 sacks and 74 QB hits in his first five seasons, earning All-Pro honors in 2016.
This past season saw Mercilus' 10-year run with the Texans come to an end. He was released in the middle of the 2021 season after six games but signed with the Green Bay Packers, finishing the season on a playoff team.
His final numbers were 58 sacks, 117 QB hits, 73 tackles for loss, 362 tackles, 13 forced fumbles and nine fumble recoveries in 138 games.
We wish Whitney Mercilus the best of luck moving forward.