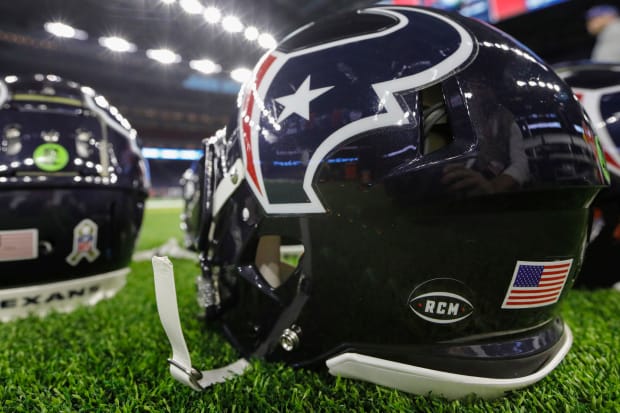 Tonight is the first night of the Jewish holiday of Passover and sports teams around the world are wishing those who celebrate it a Happy Passover. But one NFL team's effort to send well wishes kind of missed the mark.
The Houston Texans' social media team decided to get creative with their message. After writing "Happy Passover to all who celebrate!" the team included a photoshopped image of two players carrying boards of matzah like a football.
While matzah is an integral part of the holiday, it's not an entirely festive one. As a result, there have been a lot of complaints in the comments section decrying the release of the photos.
But many more fans found the tweet absolutely hilarious. Some found it so bad that it deserves to stay up for posterity if nothing else.
The jokes in the responses have been downright incredible:
"Y'all shoulda passed over tweeting this," one fan replied.
"this is how jewish kids sprint to their grandparents after finding the afikomen (as part of the Passover seder)," wrote another.
"Like a two minute drill, the Israelites were up against the clock and didn't have time for the bread to rise," a third wrote.
It's been over an hour since the tweet went up and hasn't been taken down, so the Texans must be content with what they put out here.
Enjoy your seder, everyone!