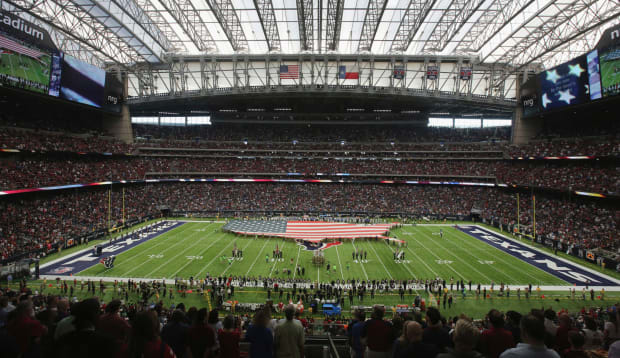 John McClain, one of the nation's most experienced NFL insiders, is retiring after 47 years with the Houston Chronicle.
The longtime Oilers/Texans beat writer published his final column on Thursday, sharing thank yous and goodbyes to all those who helped him along the way.
"I'm using this space today to thank the many people who've helped me through the decades and to apologize to all those who I've left out because there isn't enough space," McClain wrote. "I appreciate all of you, especially the readers, listeners, friends and Twitter followers who've been so loyal throughout the years."
Beginning his career with the Houston Chronicle in 1976, McClain covered the Oilers until they departed for Nashville in 1997. After a five-year stint of covering the league in general, he was there to cover the birth of the Texans organization as an expansion team in 2002.
McClain was there for every major event in Texans history. Most recently, he served as a lead NFL insider on the Deshaun Watson saga.
He also serves on the selection committees for the Pro Football Hall of Fame and the Texas Sports Hall of Fame.
Though his days as a full-time beat writer are over, McClain says he'll continue to contribute to the Houston Chronicle with the occasional freelance piece.