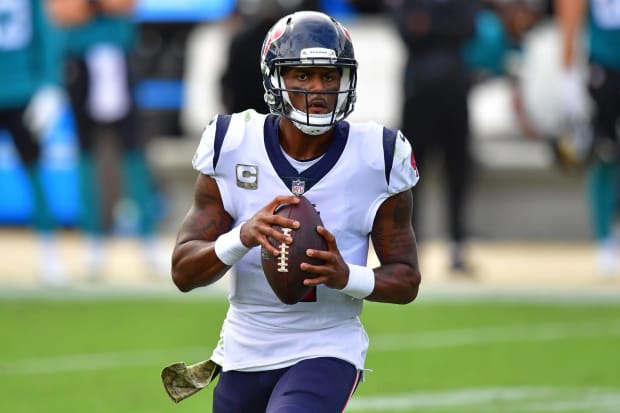 Deshaun Watson shocked the NFL world on Friday when he waived his no-trade clause to join the Cleveland Browns.
Of course the main focus of this deal is Watson's 2022 arrival in Cleveland, but there are some other things to consider when it comes to this exchange.
What are the Texans getting in return?
According to NFL Network insider Ian Rapoport, the Browns are sending "three first-round picks, a third-rounder and late-round pick swap, a fourth for a fifth" in exchange for the three-time Pro-Bowl QB.
Watson's new contract with the Browns is a big one. The 26-year-old signal caller has reportedly penned a fully-guaranteed, five-year, $230 million deal — the largest fully-guaranteed deal in NFL history by a long shot.
Watson is now under contract with the Browns through the 2027, locking him in as the team's longterm franchise QB.
The Texans organization was already in full rebuild mode after Watson failed to take the field this past season. Now, the Houston organization has a whole bounty of draft picks to work with.