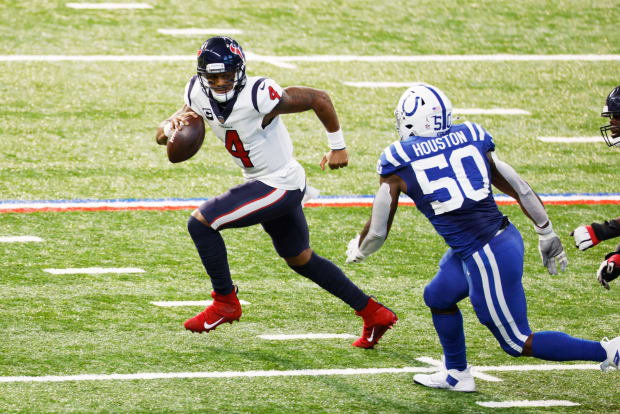 Houston Texans quarterback Deshaun Watson still hasn't been moved as of this morning. But one NFL analyst believes that the trade of another quarterback might precede a Watson trade.
ESPN's Matt Miller suggested on Friday that the Atlanta Falcons might trade longtime starting quarterback Matt Ryan before making their move for Deshaun Watson. He explained that the draft picks the Falcons might get for Ryan would help them make a suitable offer to the Texans.
The Falcons don't exactly have an excess of draft picks heading into April. They have two picks in the top 50 and four in the top 100 selections.
Suffice it to say, the Falcons will probably have to give up more than just some draft picks if they want to acquire the Pro Bowl quarterback. Whether Matt Ryan is one of those pieces they give will be interesting to see.
Matt Ryan has been the Atlanta Falcons' starter since his rookie season in 2008. He's the franchise's all-time leading passer and a former MVP.
But after several losing seasons in a row, it's becoming abundantly clear that Ryan has far more good years behind him than in front of him. He could be the final piece to a playoff puzzle for some teams, but he probably isn't a part of the Falcons' long-term future.
If the Falcons want to upgrade at the position, they may have to trade one franchise quarterback to get another.
Will the Atlanta Falcons trade Matt Ryan in an effort to trade for Deshaun Watson?