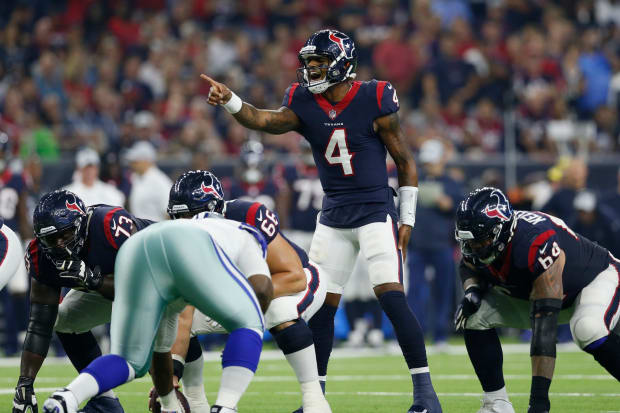 The finalists for Houston Texans quarterback Deshaun Watson appear to be taking shape as the Pro Bowler meets with teams for a second time.
On Wednesday, Watson reportedly met with the New Orleans Saints for a second time, per Saints insider Nick Underhill. This will be Watson's second visit as he met with the team at the beginning of the week.
The Saints have been one of the top contenders for Watson's services ever since the grand jury declined to indict last week. And a flurry of cap space moves that the team has made is a pretty strong indicator that they're making room for someone big.
Having the cap space and the desire to bring Watson to New Orleans is one thing. But having the assets to convince the Texans to trade him is another.
The New Orleans Saints don't exactly have a glut of draft picks this year or next. They'll almost certainly have to give up their No. 18 overall pick this year and their first-round pick next year to get Deshaun Watson.
On top of that, it would be an incredibly controversial move in the first place. Watson has become an extremely divisive figure given the allegations made against him. He might not be universally loved from the onset.
There's also the strong likelihood that Watson won't even be able to play in Week 1 of the 2022 season. An NFL suspension is probably looming.
Will Deshaun Watson go to the Saints?