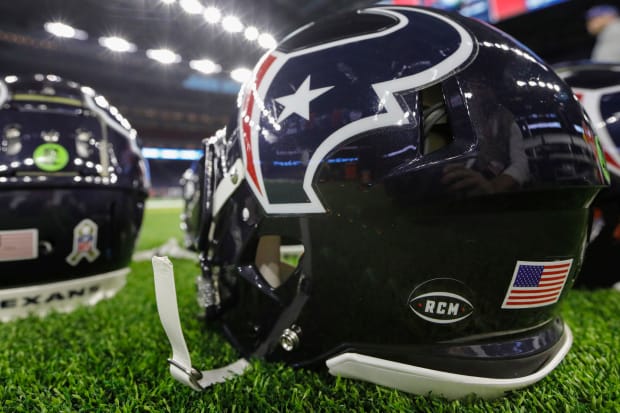 The Texans appear to have helped themselves in the draft. And now, it looks like they're adding some much-needed pass rush help via free agency.
Per the NFL Network's Ian Rapoport, "The Texans are signing Seahawks FA pass-rusher Rasheem Green to a 1-year deal."
Adding, "Coming off a career year with 6.5 sacks, Green gives Houston a big post-draft boost off the edge."
Rasheem Green was a third-round pick of the Seahawks back in 2018. Over his first three seasons, Green worked his way in as a rotational defensive lineman, making just eight starts across his first 36 games.
That said, Green popped in 2021 in his first season as a full-time starter; and now he's cashing in on it a bit. Starting 16 games, the USC product tallied 48 tackles, 15 QB hits, 6.5 sacks and even four pass deflections.
Now he joins Love Smith's Texans in his first NFL head coaching gig since 2015.
The defensive-minded head coach had a nice run with the Chicago Bears, earning NFL Coach of the Year honors and leading the team to a Super Bowl appearance behind an outstanding defensive unit led by Brian Urlacher, Lance Briggs and Charles "Peanut" Tillman.
If he can turn around the Texans as quickly as he did the Bears, there'll be no problem in Houston.