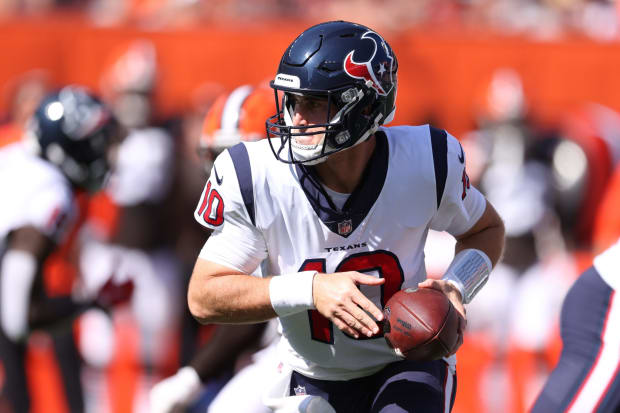 The Houston Texans look to be all-in on quarterback Davis Mills for at least another season.
New head coach Lovie Smith spoke to the media on Monday and confirmed that he's a firm believer in him. He also thinks offensive coordinator Pep Hamilton will get even more out of him.
"I am a believer in him and what he's going to do," Smith said. "He shows up every day. He has recruited other players to come here. I believe in him, Pep Hamilton, second year in system, so many good things that he did."
Mills was put into an almost impossible situation heading into the 2021 season and handled it beautifully. He finished the season with 16 touchdowns and 10 interceptions off of 2,664 yards.
He was supposed to be the Texans' backup quarterback, but when it was announced that Deshaun Watson wouldn't play for the full season, that plan changed.
The NFL world is excited that Mills is getting more of a chance.
The Texans will look to improve upon their 4-13 record from this past season in 2022.