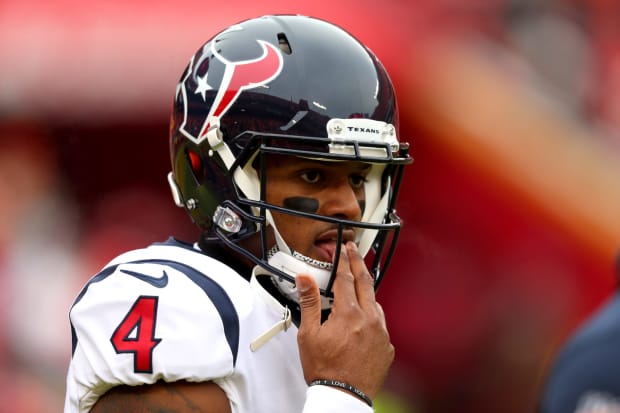 On Thursday night, Deshaun Watson and his team eliminated one NFL team from his list.
According to multiple reports, the Houston Texans quarterback scratched the Carolina Panthers off the list. That means he's down to just two teams: the Atlanta Falcons and New Orleans Saints.
With his list down to two, fans and analysts are giving their final predictions for where he will land next. On Friday morning, longtime Houston Texans insider John McClain offered his take.
He believes Watson will choose the Atlanta Falcons. "I'll be surprised if Watson doesn't go to Atlanta," McClain said.
"Through the years, he's spoken fondly of Atlanta and how much that city and home state mean to him. Family, friends, fans. Good friend and QB coach Quincy Avery. I believe Watson has a home there. It would be an ideal fit."
Given McClain's vast experience covering Watson and what the star quarterback has said over the years, he might be on to something.
Another interesting point that has been brought up this morning: if Watson wanted to sign with the Saints, he likely would have done so by now. However, if he wanted to sign with the Falcons, they still need to accommodate current starting quarterback Matt Ryan.
Perhaps that is why Watson hasn't officially announced his decision yet.