The top cornerback in this past draft is officially joining the Texans. Houston has agreed to terms with Derek Stingley Jr., per Ian Rapoport of NFL Network (Twitter link).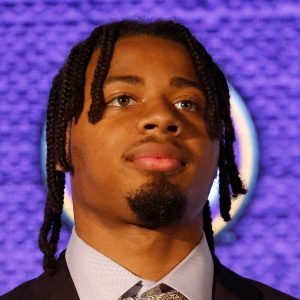 The Texans raised some eyebrows by selecting the LSU alum third overall, making him the first defensive back to be taken off the board. A top-three draft slot wouldn't have come as a surprise, of course, had he been able to maintain his level of play throughout all three seasons he spent with the Tigers.
Stingley burst onto the scene during his freshman season in 2019. He made 38 tackles, adding six interceptions and 15 pass breakups as a key part of the team's run to the national title. His performance had him squarely on the first-round radar, but staying on the field became an issue from then on. The six-foot-one, 195-pounder only played 10 games between his sophomore and junior campaigns, failing to record another pick during that span.
That led many to believe he could still be worth a high Day 1 pick, but that Cincinnati's Ahmad Gardner would be the first corner to hear his name called. Just before the draft, though, it came out the Texans were seriously considering Stingley at No. 3, as they had him rated above Gardner, the eventual fourth overall selection by the Jets. Risky as the pick has been labelled by some, the team has the potential to reap the rewards if Stingley can stay healthy in the NFL.
Stingley will receive a $22.385MM signing bonus, per Pro Football Network's Aaron Wilson (on Twitter). Overall his four-year rookie deal carries a total value of $34.6MM; the team will also, of course, have the fifth-year option available.