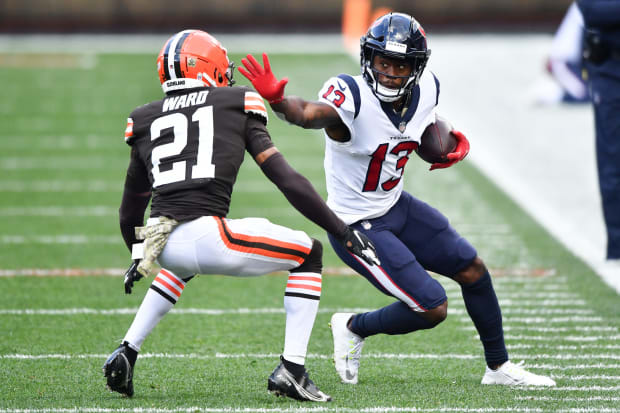 In his eight NFL seasons, Brandin Cooks has six 1,000-yard receiving seasons. But, he's already been on four different teams. Now, according to ESPN's Jeremy Fowler, it could be five.
Per Fowler, the "Texans have received multiple calls with trade interest in WR Brandin Cooks."
Fans reacted to the reports out of Houston Sunday.
"My true concern is his long term health," one user said. "He's had some nasty concussions."
"This is a trade the Packers should make," another replied.
"Am I crazy for wanting the Dolphins to go after him?" asked a Miami fan.
"Bring him back Saints!"
"He's been productive every place he's been," another user commented. "Whatever team gets him is going to be happy."
"Take a the fifth you gave us for Anthony Miller back and deal with it," replied Payton of the "The Unwritten Rule" podcast.
"Welcome to Buffalo."
"Howie please," an Eagles fan begged.
"Brandin Cooks gets traded every year & the crazy thing is he's a really good WR that just can't find a home in the NFL," another pointed out.
With a number of teams in the market for a receiver, it's no surprise that the Texans' star would draw some interest.