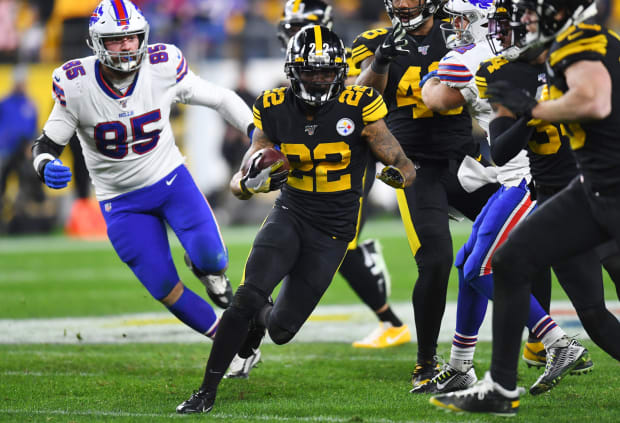 The Houston Texans are widely expected to struggle in 2022 no matter who they sign or draft. But they just signed a pretty notable defensive back who could start for them immediately.
According to ESPN NFL insider Jeremy Fowler, the Texans are signing cornerback Steven Nelson to a two-year, $10 million deal. Nelson started 16 games at corner for the Philadelphia Eagles last year but really rose to prominence with the Pittsburgh Steelers and Kansas City Chiefs.
As a member of the Chiefs between 2015 and 2018, Nelson started 38 games and was a starter for two seasons. He had 35 passes defended and four interceptions before signing a big money deal with the Pittsburgh Steelers in 2019.
Upon joining the Steelers, Nelson maintained his status as a top flight starter. He had 17 passes defended and three interceptions but was released after two years.
Nelson spent the 2021 season with the Eagles and had seven passes defended and one interception.
The Houston Texans have had a devil of a time recruiting top free agents over the past couple of offseasons. Their 25 losses over the last two years are the most in franchise history over such a span.
Now the Texans are heading into a new season with their third head coach in as many years.
Perhaps Steven Nelson can offer some much-needed stability on defense. But they have a lot of work to do before they're back to the consistency they had just a few years ago.