One of the biggest storylines of the spring was the Texans' pursuit of Patriots exec Nick Caserio. Houston wanted Caserio to be its next GM, but the team backed off when the Patriots threatened to file tampering charges against the Texans (although Houston may have prevailed if it attempted to fight the charges). The two teams could have agreed to a trade for Caserio, but ultimately the Texans chose to go through the 2019 season without a GM.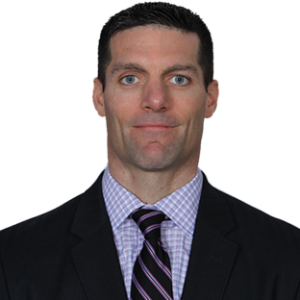 Caserio's contract with New England expires after the 2020 draft, so while the Texans wouldn't have him calling the shots in a draft until 2021, Jason La Canfora of CBS Sports says Houston still wants Caserio, and Caserio remains intrigued by Houston's GM post. Although some Patriots beat writers attempted to downplay Caserio's frustration with how this year's events unfolded, Caserio himself didn't do much to conceal his disappointment.
As such, La Canfora says the odds of an extension between Caserio and the Patriots are beyond slim. Caserio has built a strong reputation around the league after serving as Bill Belichick's right-hand man in the personnel department for a long time, and he now wants to take command of his own franchise.
He has rebuffed overtures from other clubs for several years, but he has ties to Texans HC Bill O'Brien and executive VP Jack Easterby, and he apparently believes Houston is set up for long-term success. La Canfora says teams other than the Texans will take a run at Caserio again this offseason, but sources close to Caserio believe he is definitely heading to Houston.