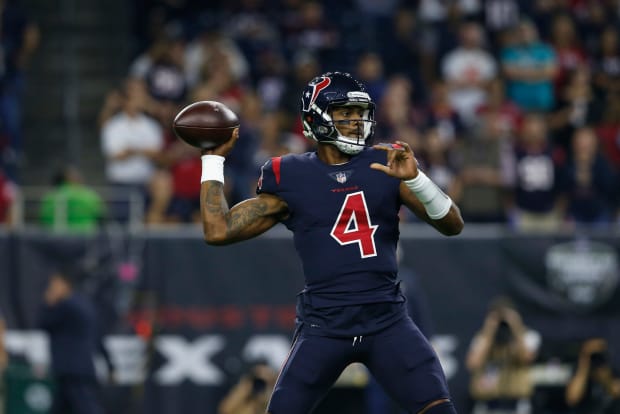 As it turns out, the Cleveland Browns gave up a little more for Deshaun Watson than was originally reported.
When the Watson trade hit the official NFL transaction wire today, it showed that the Browns actually handed over an additional draft pick–a 2022 fourth-round selection–on top of the previously reported three first-round picks, 2023 third-rounder and 2024 fourth-rounder.
Also, Cleveland will get back a 2024 sixth-round pick from Houston–not a fifth-rounder, as had been originally stated.
In total, Houston got an extensive haul for Watson, who is one of the most talented quarterbacks in the NFL but also its most controversial.
The 26-year-old sat out all of last season after being hit with 22 lawsuits alleging sexual assault and sexual misconduct.
Earlier this month, a grand jury declined to indict Watson on any charges, which kickstarted trade discussions, However, the 2017 first-round pick is still facing a possible suspension by the league.