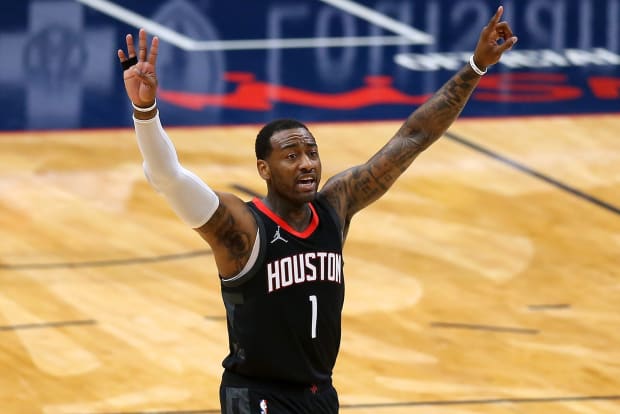 Last year, the Houston Rockets acquired John Wall in a blockbuster trade with the Washington Wizards. Less than 12 months later, it seems like his time with the franchise is already up.
According to Shams Charania of The Athletic, the Rockets and Wall have agreed on working together to find a new home for the All-Star guard. This decision was made after the two sides met to discuss the Rockets' direction.
Wall will be present at training camp, but the Rockets have no plans to play him in any games this season. This is because they don't want him to suffer an injury that could ruin his trade value.
Houston doesn't want to entertain the idea of buying out Wall's contract since there's still two years and $91.7 million remaining on it.
It's unfortunate that Wall won't be part of Houston's long-term plan. On the other hand, it doesn't make much sense for him to remain on a roster that isn't expected to be a playoff contender for a while. Right now, the franchise is focused on developing its young players, such Jalen Green, Kevin Porter Jr. and Jae'Sean Tate.
Despite suffering a ruptured Achilles in 2019, Wall proved during the 2020-21 season that he can still be a playmaker in the NBA, averaging 20.6 points, 6.9 assists and 3.2 rebounds per game.
The market for Wall might not be very strong due to his hefty contract, which includes a $47.4 million player option for the 2022-23 season. Fortunately for the Rockets, they just need one team to fall in love with the former No. 1 pick's skillset.