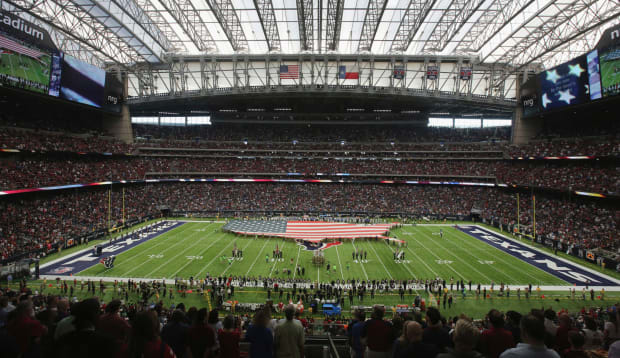 For the third year in a row the Houston Texans have hired a new head coach.
Fans are hoping this one sticks. According to a report from ESPN's Adam Schefter, San Francisco 49ers defensive coordinator DeMeco Ryans will be the next head coach of the Texans.
Schefter noted it's a six-year deal for Ryans, who was likely looking for job security after the team fired David Culley and Lovie Smith. The football world couldn't be happier for Ryans, who seems like he'll be getting a legitimate shot after the Texans went one-and-done with their past two coaches.
"Congrats to DeMeco. Deserves it. Earned it. Soft landing spot gets him 4-5 years to execute his vision, no questions asked. Good for him," one NFL analyst said.
"One of the league's most coveted young coaches heads back to Houston, where he began his All-Pro career as a top-tier LB and won DROY," added another.
"Cornerstone poured. This reminds me of the Dan Campbell hiring in Detroit. Ryans turn this franchise around," said a third.
Ryans created one of the best defenses in the NFL over the past two seasons. Now he'll have the task of turning around the Texans franchise.