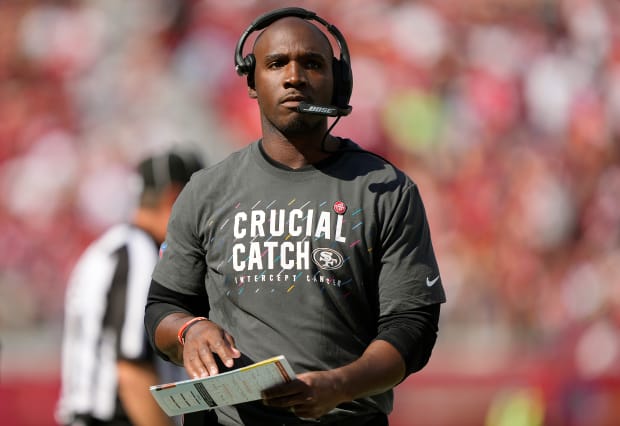 On Tuesday, the Texans agreed to a deal with 49ers defensive coordinator DeMeco Ryans that'll make him their new head coach. 
Ryans received a six-year contract from the Texans. He'll reunite with the franchise that selected him in the second round of the 2006 NFL Draft.
Shortly after this hire was announced, Ryans revealed what it means to be the head coach of the Texans. He referred to it as his "dream job." 
"Being the head coach of the Houston Texans is my dream job and my family is thrilled to be back in H-Town," Ryans said. "I have been around the game of football my entire life and I've always had a natural ability to lead others. I know what it takes to win and be successful in this league as both a player and coach. We're going to build a program filled with players who have a special work ethic and relentless mindset. I understand the responsibility I have to this organization and to the fans of Houston to build a winner and I can't wait to get to work."
The 49ers had an incredible defense under Ryans' leadership. They allowed the fewest points (16.8) and yards (300.6) per game this past season. 
Houston has to feel good about what Ryans brings to the table. 
Time will tell if Ryans is the right coach to lead the Texans to the promised land.